More Scary Stories to Tell in the Dark is the second iteration in Alvin Schwartz "Scary Stories to tell in the Dark" series. The illustrations were drawn by Stephen Gammell.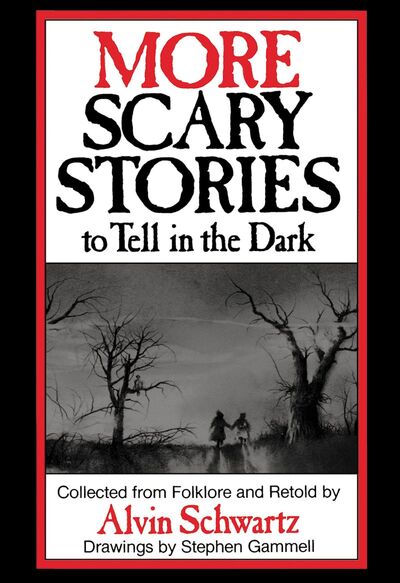 Stories included
There are 28 stories divided within four chapters. The title of each chapter is a quote taken from one of the stories within their chapters. Hoo-Ha's precedes all of these stories.
When she saw him, she screamed and ran: This chapter is filled with ghost stories. In one, a man has just become a ghost, but doesn't know it yet. In another, a pirate ship and crew return from a watery grave. And there are other frightful events.
She was spittin' and yowlin' just like a cat: The tales in this chapter are about an empty trunk, a neighbor who turns into a cat, a strange drum, very tasty sausage, and other scary things.
When I wake up, everything will be alright: There are scary stories here about a subway car, a shopping mall, and other dangerous places.
The Last laugh: These stories are scary and funny.
Gallery
Illustrations not related to any of the stories
Community content is available under
CC-BY-SA
unless otherwise noted.